TCS strives to meet the needs of individual students with a variety of learning challenges.  The supports required for academic success differ for each student, and often change as they begin to overcome challenges.  Integrated support services are an essential part of educating the whole child.  These services at TCS include Assistive Technology, Occupational Therapy, Speech and Language Therapy, and School Psychology.  Students are eligible to receive these services* as needs are determined.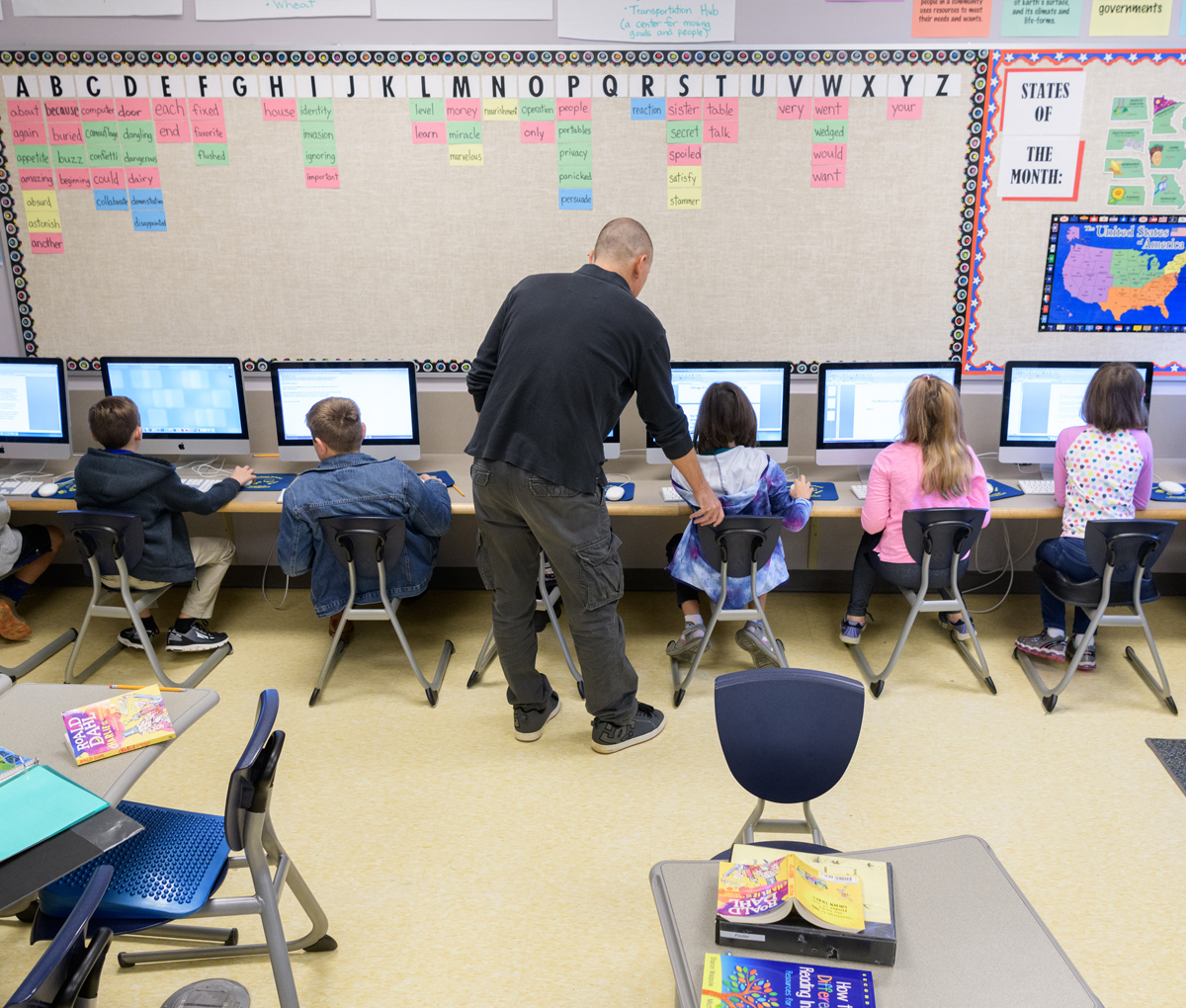 Assistive Technology
TCS employs a variety of assistive technology tools to support our students.  With the support of the Delaware Assistive Technology Institute (DATI), faculty and staff receive professional development training and in-classroom support for the implementation of these tools.  Assistive Technology tools include a 1:1 student: computer ratio in each classroom, access to the Read & Write app to support both reading and writing, and Bookshare which offers Ebooks for people with reading barriers.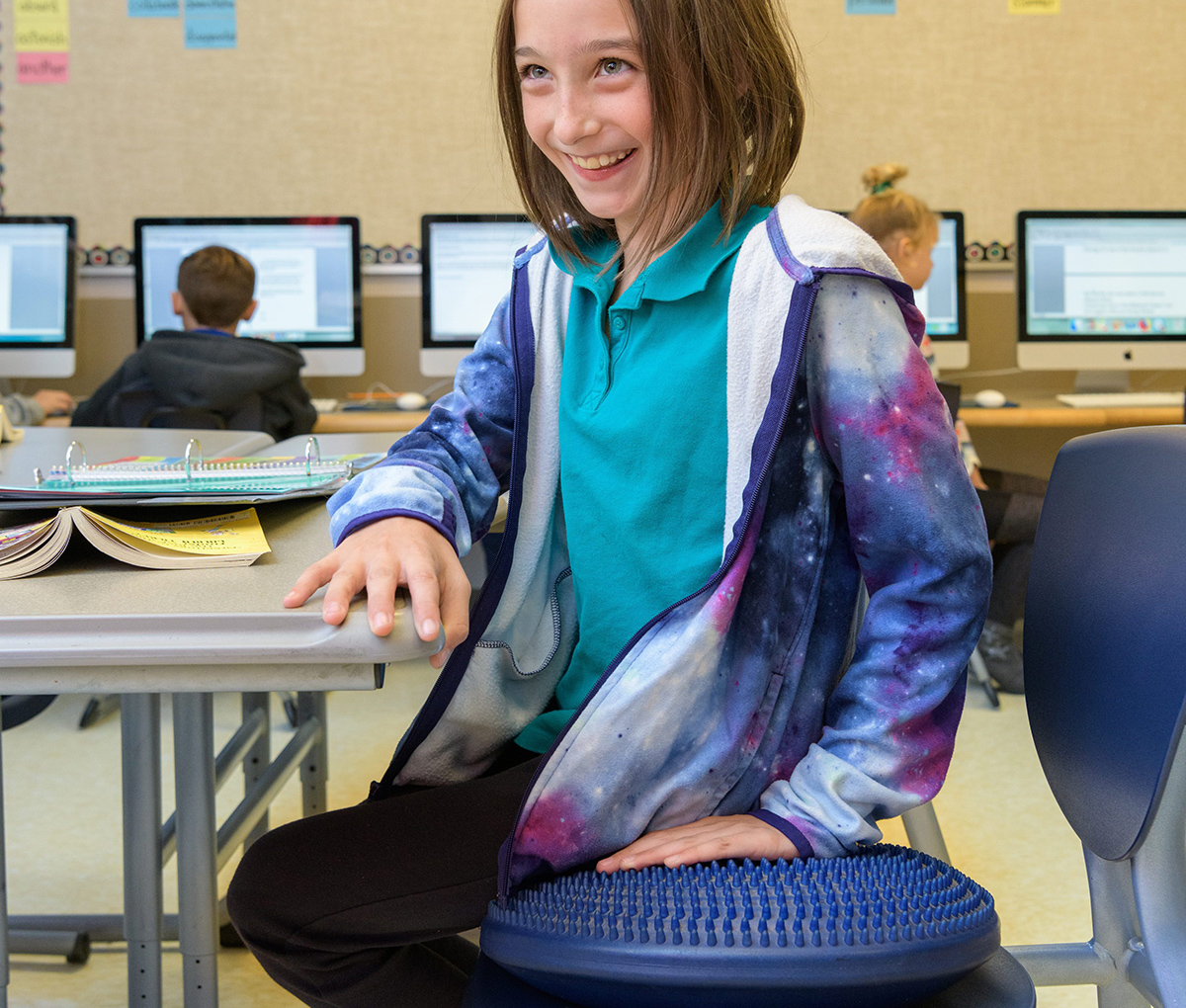 Occupational Therapy
The Occupational Therapist plays an integral role to ensure that the whole child is remediated. Students are supported with developmental instruction in areas such as keyboarding, handwriting, cutting, etc.  Additionally, students receive guidance in organizational tasks and are supported in navigating their physical space through techniques of motor planning.  Interventions are implemented in various modalities, and teacher consultation is always a critical aspect of the therapeutic process.  Finally, the use of sensory strategies for self-regulation are also encouraged.  Strategies include the use of supportive approaches that include but are not limited to alternative seating, interactive movement breaks, and Mindfulness.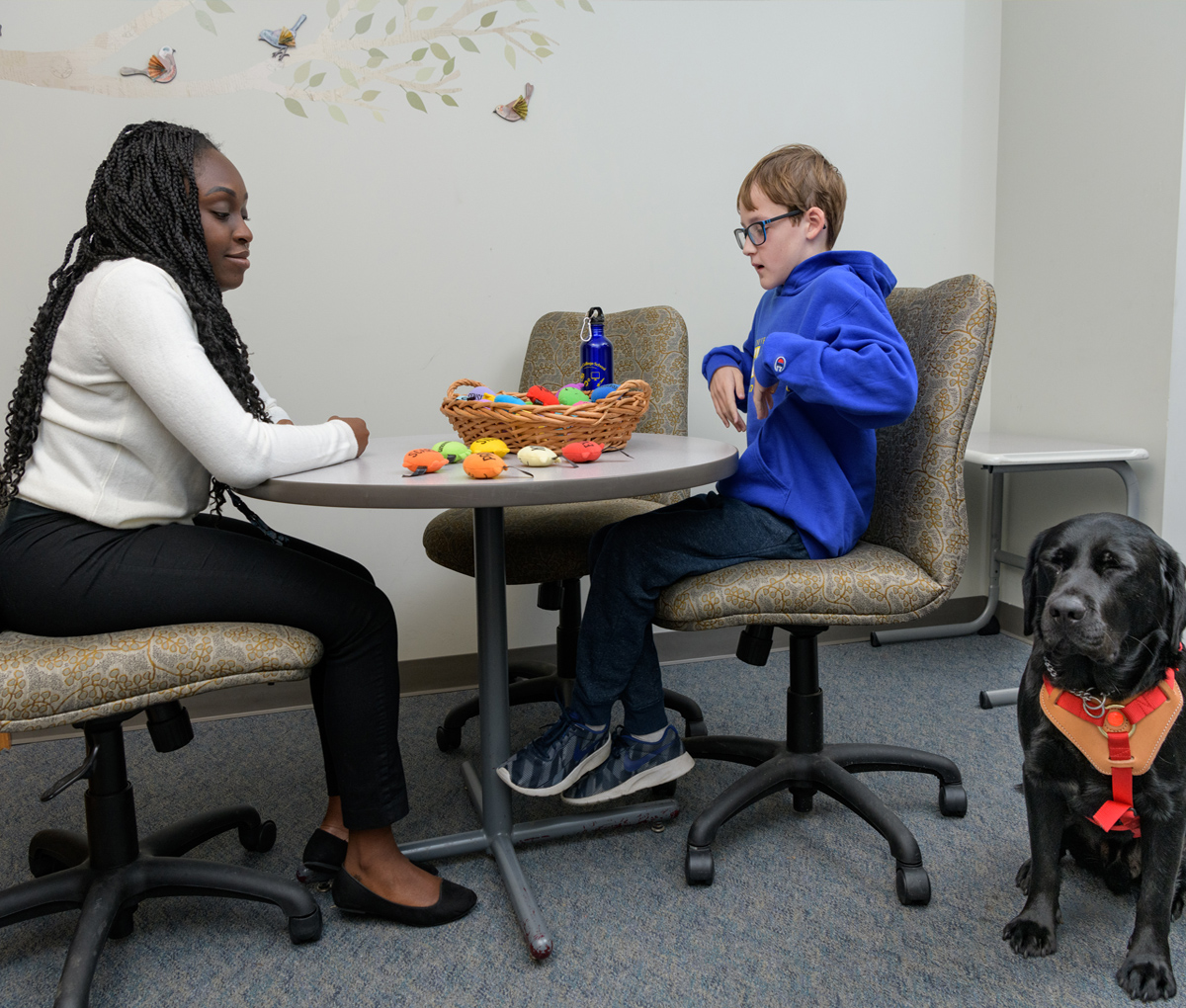 School Psychology
In collaboration with the School Psychology Graduate program in UD's College of Education and Human Development (CEHD), TCS offers a variety of support services that encompass the academic, social and emotional needs of every student. The School Psychologist works in a dual role capacity, also supervising a School Psychology graduate student in a 14-week assistantship each semester.  This model allows for comprehensive  services for our students, including achievement testing, psycho-educational evaluations, strategy intervention, and short-term counseling.  Additionally, small social groups are organized based on the common needs of students. The School Psychologist works closely with teachers and staff to instill confidence and self-advocacy in students, while preparing them for the next steps beyond TCS.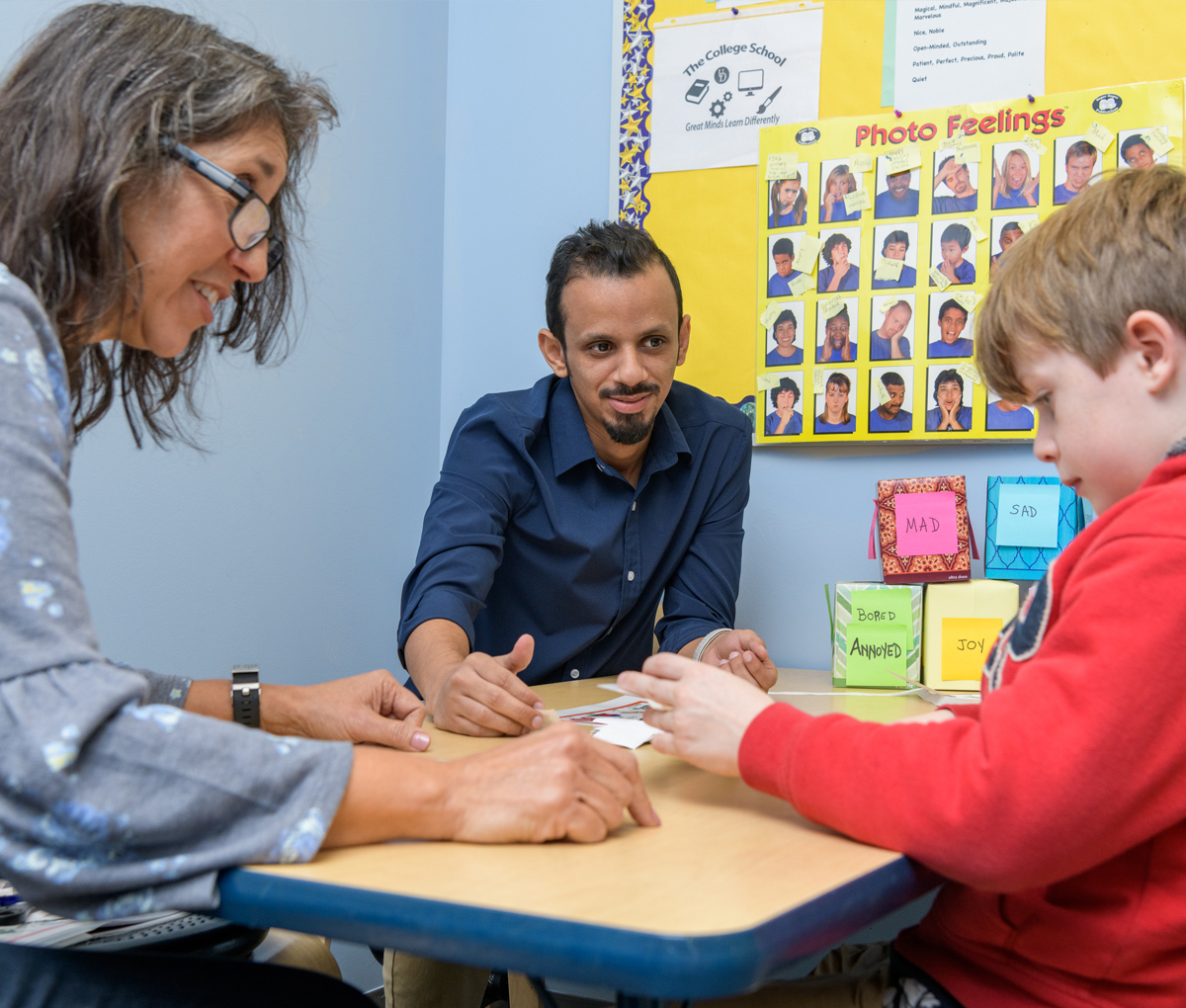 Speech and Language Therapy
The Speech-Language Therapist plays a significant role in ensuring competent articulation and language processing skills. Those who receive services also experience improved social skills and thus, greater ability to integrate with peers and negotiate the curriculum. All new students are invited to receive a language evaluation when they begin attending TCS. Individual, group, and whole class therapies are available, based on the needs of students. The frequency and combination of therapy is determined by the needs of each individual student. Therapy services include:  Articulation, Receptive and/or Expressive Language, Social Language, and Auditory Processing Disorders.  Consultative services are also employed by classroom teachers to support the transfer of language skills into the classroom and other real-world environments.
* Fees may apply to certain services.