News from the Director – July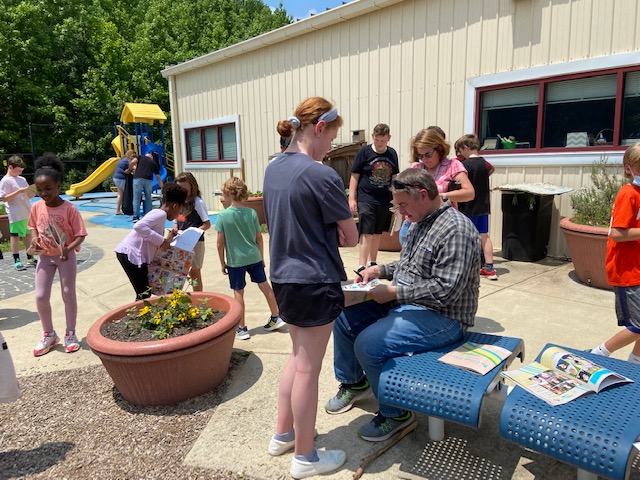 Dear College School Families,
Greetings!  As we begin to move into the lazy, hazy days of summer, it is difficult for me to believe that I have completed my first year at TCS.  I am very thankful to everyone in the school community who has made me feel so welcome since my arrival in October.  It is somewhat unusual for a new Director/Head of School to start in the position once the school year is underway but I feel that everyone worked well together to make the transition as smooth as possible.  I am looking forward to year two with a lot of enthusiasm and excitement!
We had several fun activities over the last few weeks of school.  Here are a few highlights:
Teacher Appreciation Week, which is always a big hit with the faculty and staff.  Many thanks to all of the families who donated the goodies and treats.
The Used Book Sale was extremely successful, raising over $400.
We said goodbye to our UD student interns, teacher candidates, and graduates.  Congratulations and good luck to all!
Field Day was a lot of fun for everyone.  Yes, it's true that I attempted the bounce house obstacle course and lost quite badly.  Thank you to our many parent volunteers!
Trips to UD Creamery are always a delicious treat on warm spring days.
Main Street Movies where we saw Sonic the Hedgehog.  It was my first experience with the blue, supersonic critter and it was a blast.
Yearbook signing, with Rita's water ice (much appreciated on a very hot day!).
Closing Ceremonies, which went well (even with the swimming hole next to us).  We are sad to see our 8th graders go but I know they will make us all proud.
Thanks to everyone who contributed to I Heart UD Giving Day.  We received 45 gifts totaling $2,790 J.  As a reminder, the initiative for this year's IHUDGD project was led by our Occupational Therapy Specialist, Theresa Kain, and UD senior Amanda Gorsky.  They worked very hard to create a sensory space for students and faculty/staff at The College School.  Once again, many thanks to Theresa and Amanda for their work on this project!
Here is the link to our school supply lists and summer work: https://www.collegeschool.udel.edu/supply-list-and-summer-assignments/
More updates will be forthcoming towards the end of the month.  In the meantime, enjoy your summer and be sure to take some time to rest, relax, and rejuvenate!
Best,
Dr. Phil