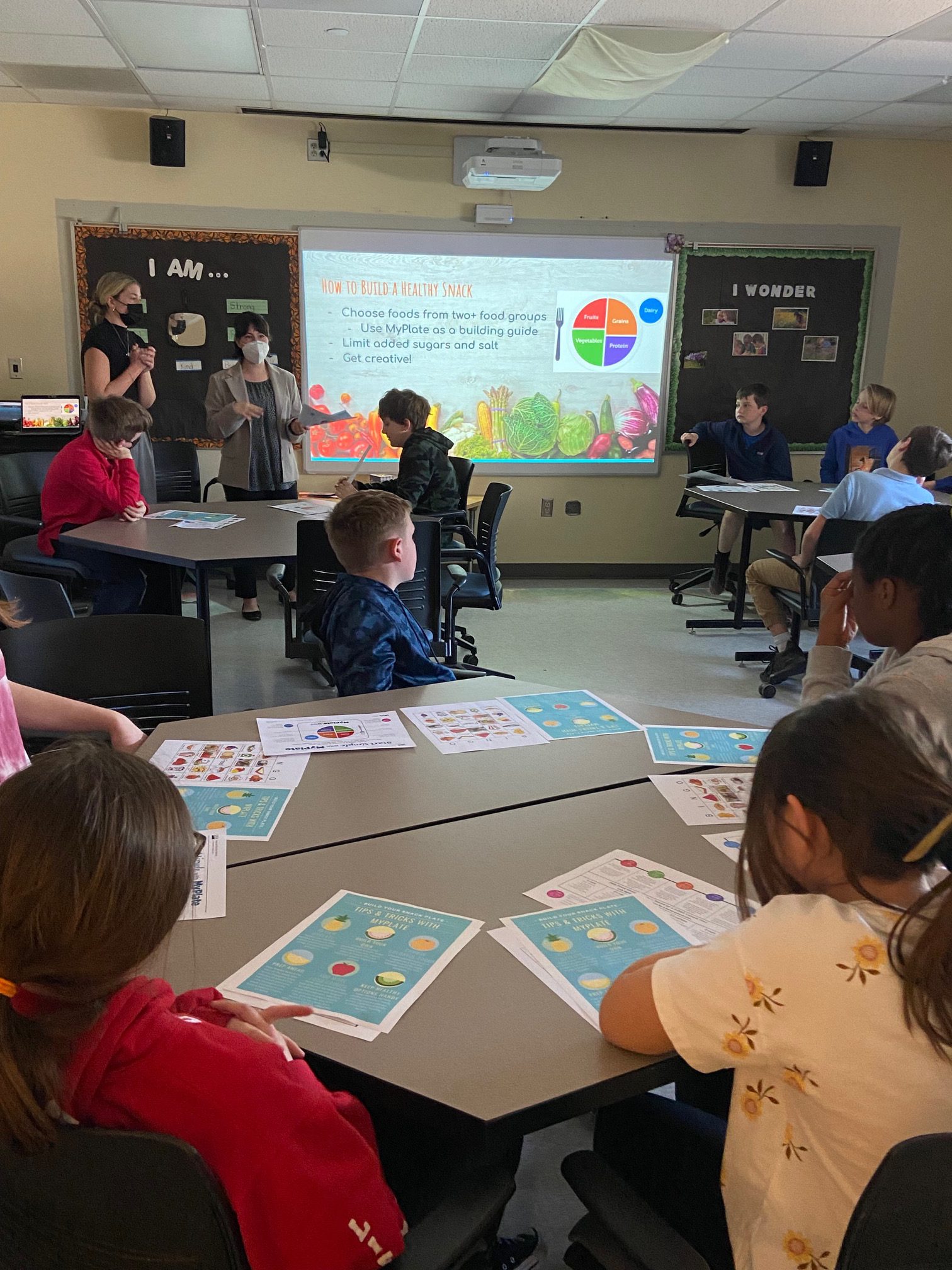 Dear College School Families,
Greetings!  I hope this note finds everyone doing well as we have transitioned from winter weather to the warmth (and rain!) of April.  Hopefully, our students and faculty will enjoy some well-deserved time off next week during spring break.  School will resume on Monday, April 25th.  The College School has been, and will continue to be, bustling with activity throughout the spring.  Here are some highlights as we sprint to the finish of another school year:
UD Professor Dr. Christina Areizaga Barbieri's GUR study wrapped up this week.  She and her fellow researchers spent the past few weeks providing lessons designed to help our fourth, fifth, and sixth graders better understand multiplication and division of various number types.
The Botvin LifeSkills Training Program presentations finished this week as well. Presenters have spent the past couple of months educating our students on topics such as self-image, communication, decision-making, social skills, avoiding drugs/alcohol, and resolving conflicts.
UD students in the Behavioral Health and Nutrition program began presentations this week on a variety of topics around healthy food choices.  Sessions included "Healthy After School Snacks," "Figuring Out Food Labels," and "Breakfast: Boost Your Day!"
Director of the Delaware State Housing Authority, Mr. Eugene Young, visited the College School on Wednesday, April 13th.  Mr. Young is a huge supporter of reading initiatives throughout the state.  He recently spoke at the first annual Delaware Reading Summit.
TerraNova standardized testing will take place on the following dates: May 2nd, 3rd, 4th, 5th, 9th, and 10th.  TerraNova is a set of nationally-normed, standardized tests in reading, writing, and math that we administer at the College School every spring.  It is one tool that we use to assess student progress.  It is also an opportunity for our students to practice standardized testing in a low-pressure environment.
Betsy Bullitt sent this email last Thursday: National "Teacher Appreciation Week" is being held from May 2-6 this year.  However, since that is the week that TCS does Terra Nova testing, we will celebrate the week of May 9-13 instead.  We typically do a catered lunch from PureBread one day, continental breakfast another day and gift cards and sweets on Friday.  If anyone has any other clever ideas or suggestions, please feel free to pass them along!  If you would like to make a cash contribution to help pay for the food and gift cards, you can Venmo me your donation to @Betsy-Bullitt or send your contribution in with your student by Wednesday, May 4th.  Please send your cash or check (made out to Betsy Bullitt) in an envelope with my name on it. (Thanks, Betsy!)
Students from the Human Development and Family Sciences program will be conducting classroom observations during the week of 4/25-4/29.
I Heart UD Giving Day will be here in less than three weeks.  From UD's website: "Join Blue Hens and friends on May 4 for the University of Delaware's fifth annual I Heart UD Giving Day, our biggest annual day of giving and gratitude. Your support to any of the 120+ UD causes and programs will help transform the lives of those who transform the world. Together, the UD community can make a lasting impact for current and future generations of Blue Hens."  The initiative for this year's IHUDGD project is being spearheaded by Occupational Therapy Specialist, Theresa Kain, and UD senior Amanda Gorsky.  They have embarked on a plan to create a sensory space for students and faculty/staff at The College School.  The room just beyond the front desk on the Lab School side ("Turtle Room") is being transformed.  The room will provide great therapeutic benefits to students by offering a multi-sensory experience.  Sensory spaces provide many benefits to students including increasing concentration and focus, providing mental and physical relaxation, promoting social interactions, improving coordination and gross motor skills, promoting cognitive development, and providing students a place to calm and regulate their bodies.  These "safe" spaces will benefit our students by providing them a place to decompress and confront a variety of sensory issues in a way that will ultimately help them learn to cope when faced with daily challenges. Many thanks to Theresa and Amanda for their work on this project!
Important Dates:
Field Day will be held on Thursday, May 26th
School Closed—May 27th & 30th
Closing Ceremonies on June 9th—more details to come later this spring
Please feel free to reach out to me with questions or suggestions.
Best,
Dr. Phil