Cold/Inclement Weather Guidelines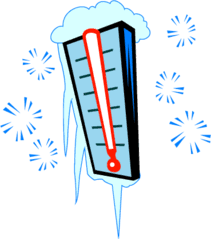 We believe that getting the students outside is extremely beneficial so we try to go out as much as possible.  There are, however, times when that is not feasible. Our plan is to be outside for morning drop-off and recess unless:
it is actively precipitating (rain, snow, ice, or any mix)

the "feels like" temperature is below 20 degrees

The playground is snow/ice covered or very muddy
To ensure we are all using the same information please follow the steps below:
Download "The Weather Channel" app (free)

When you open the app be sure it says Newark, DE (zip code 19716)

Below the actual temperature is a "Feels Like" temperature

If the "Feels Like" temperature is below 20 degrees we will have drop-off at the front of the building and we would have inside recess.
Please be sure your student is dressed properly with a winter coat, hat, gloves, etc.