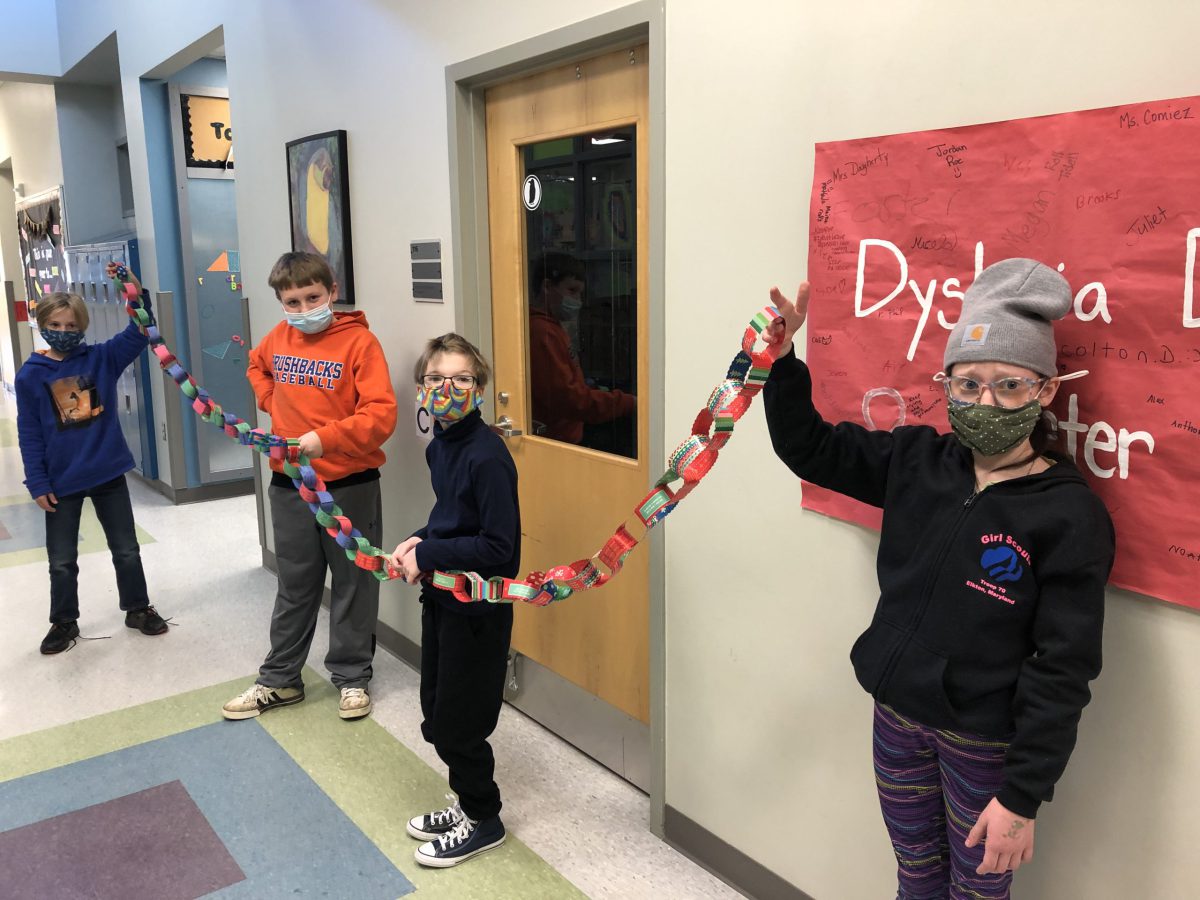 Dear College School Families,
Greetings!  Hoping your year is off to a great start.  I have truly enjoyed getting to know the students, staff, and families better over the past three months.  I am excited for the second half of the school year and looking forward to all that our students and the school will accomplish!
December was a busy month at the College School:
Several College School students were winners at the local and state level in the Delaware State Volunteer Firefighters Fire Prevention Poster and Essay Contest
The Coding Club learned about binary numbers and made binary number bracelets and/or ornaments; they used Scratch and Makey Makeys to create interactive projects including video games and pianos
The Delaware Institute for Excellence in Early Childhood (DIEEC) employees held their annual Gingerbread House contest–The Gingerbread Houses were displayed in the school lobby and our students and staff voted for their favorite ones
Field trip to Main Street Movies 5 to see Home Alone
PJ's & Pancakes and Sock exchange (with a visit from Santa Claus!)
College School students, family members, and staff recorded their "acts of kindness" and created a Good Deed Garland that was hung in the lobby of the school
Last  week several of our classes began a program called The Botvin LifeSkills Training Program (LST).  LST is a comprehensive and exciting program that provides adolescents and young teens with the confidence and skills necessary to successfully handle challenging situations. Developed by Dr. Gilbert J. Botvin, a leading prevention expert, LST is backed by over 30 scientific studies and is recognized as a Model or Exemplary program by an array of government agencies including the U.S. Department of Education and the Center for Substance Abuse Prevention.  Students will take an anonymous Pre-Assessment Survey and Post-Assessment Survey. Some of the topics that will be covered include self-image, communication, decision-making, social skills, avoiding drugs/alcohol, and resolving conflicts.
Once again, this semester, the College School will be teaming up with UDance to support the B+ Foundation.  On Wednesdays, "sport" your UD colors or wear your "B+" t-shirt!  ANY size donation is appreciated. There will be two dates to show your support: Wednesday 1/19 and 1/26. Thank you for helping us in the fight against Childhood Cancer.
During winter break the University of Delaware updated its COVID-19 policies.  Specifically, they changed the quarantine period from 10 days to 7.  Here is a link to the College School's page on our website detailing all of our COVID-19  policies and procedures: https://www.collegeschool.udel.edu/covid-19-information/.
Each year, The Asbestos Emergency Hazard Response Act (AHERA) requires the University of Delaware to test the College School for asbestos.  I received notice from Ed Jackson, Occupational Health and Safety Specialist with the university, that no asbestos is present in The College School.  His letter explaining the requirement and results is attached.
Best of luck to everyone in 2022!  I am looking forward to an exciting second half of the year at the College School.  If you ever need anything please don't hesitate to reach out to me.
Dr. Phil