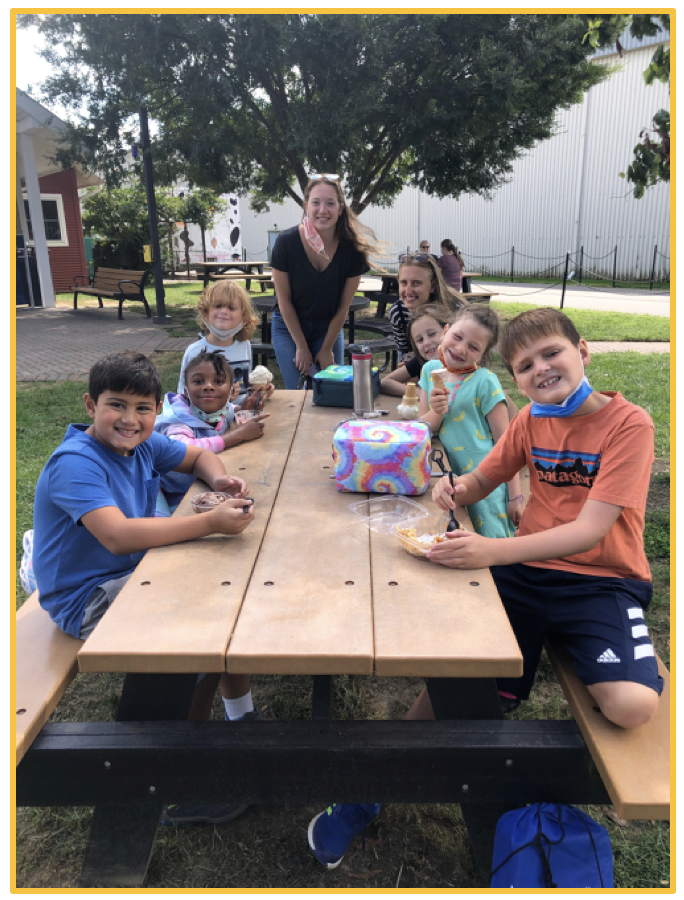 Dear Families,
Today marked Day 3 of our first week, and although it was a short one, what a wonderful few days it has been!  Your children jumped right in Wednesday morning and acclimated brilliantly.  We cannot thank you enough for your preparation and support at home as we navigated the first week of this new school year together!
Today, our classes took their first official outing to the UD Creamery.  What a fabulous day to get outdoors and enjoy the beautiful weather as we head into the weekend!
Sending a few reminders and some extra information below, as it has been a "hit the ground running" kind of week!  Hopefully, this will prove helpful to ALL as we begin our first full week on Monday.
SCHOOLOGY
PLEASE check Schoology! We are finding that many of the repeated inquiries from our families can be found in the daily/weekly communications from teachers.  Please take time to check out these updates.
ARRIVAL
While we loosened up our arrival policy this first week, please be aware that teachers will begin taking attendance on Monday morning.  Any students arriving to school after 8:25am will be marked late.
MISSING FORMS & PAPERWORK
Please look for recent emails from Mrs. Baker inquiring about missing paperwork for school. Most of this is essential for our student records here at school, so we urge you to submit it no later than Monday, September 13th.  Thank you in advance for your prompt attention, and please let us know if we can help.
HOT LUNCH
Our HOT LUNCH program will be in full swing starting next week w/ Papa Johns on Tuesday and Chick-Fil-A on Thursday!
STUDENT ASSESSMENT PERIOD
Please note that these next few weeks will be utilized to assess our students to determine appropriate placement, as well as the need for additional intervention and/or enrichment support.  We thank you for your patience during this time.  Our plan is to begin these extra services no later than Monday, September 27th.  Please feel free to contact your child's Homeroom Teacher (or me) with any specific questions or concerns.
TCS PICTURE DAY
Our photo shoot will be held outdoors (by the garden island gazebo) on the mornings of Wednesday, September 15th.  Make-Up pics will be taken on 9/22.  Photo forms are due by THIS coming Monday.
NOTE: Students may select their attire on PICTURE DAY—no dress code will be enforced.
And, speaking of dress code, please take a moment to review our school's policy.  You can always get clarification by contacting me or your child's homeroom teacher—we're here to help!
https://www.collegeschool.udel.edu/families/
*Scroll down to the bottom of the page and click on the + sign (Dress Code)
MUM FUNDRAISER
Our annual Mum Fundraiser @ the College School will begin next week.  An order form will be sent home with your child on Monday.
Thanks again for a smooth start to our first week!  Your children have brought positive energy and radiance to our building again, and we are truly grateful!
All the best,
Laura