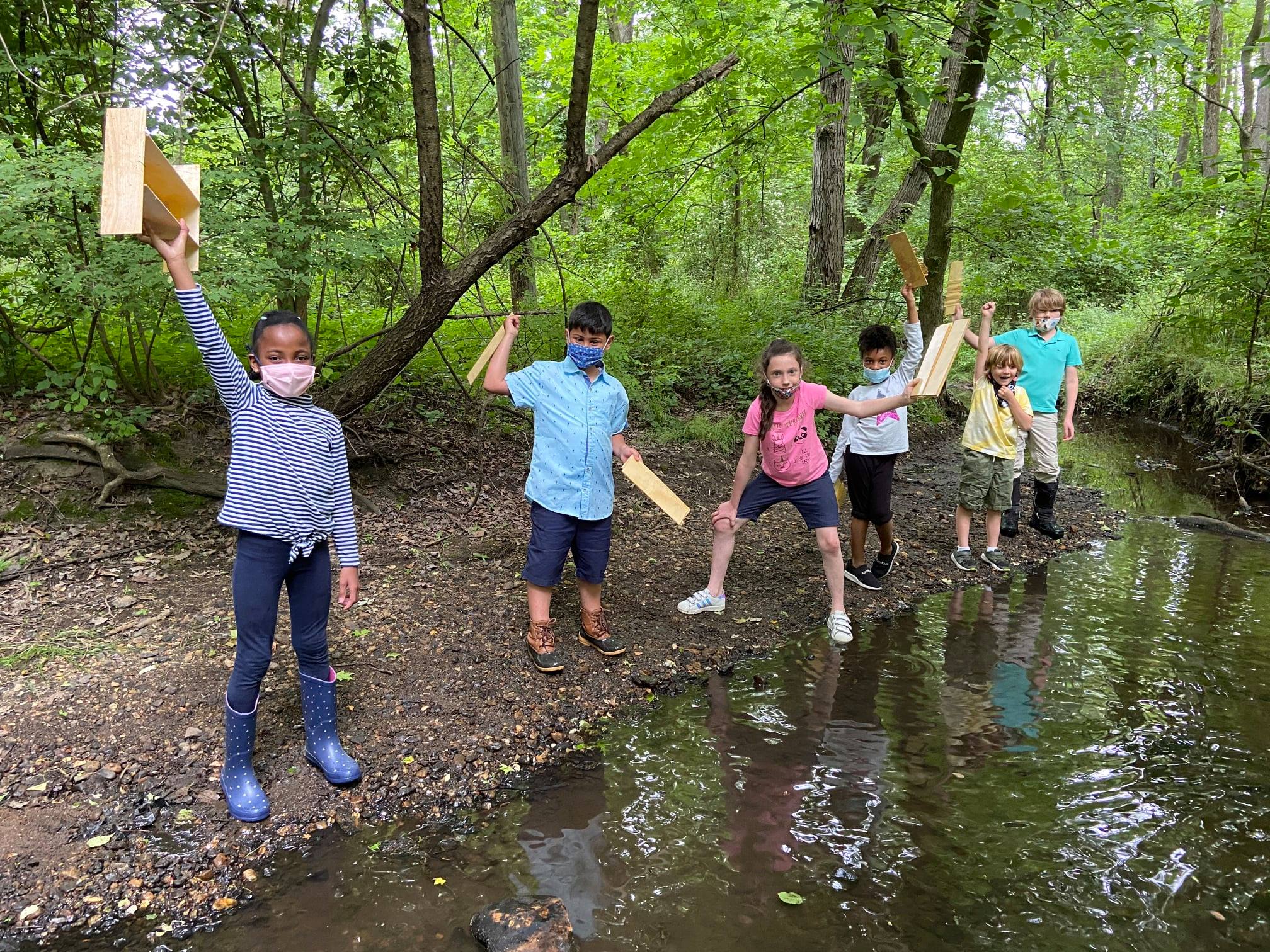 Dear Families of TCS,
I hope this update finds you and your family enjoying a restful and fun summer! While our building remains relatively quiet this summer, a lot continues to occur behind the scenes.  Teachers are planning and ordering new curriculum materials to ensure they have everything needed to prepare for fall.  Many staff members are participating in personal professional development to keep their minds sharp and to stay on top of the best research- based practices and trends. Some teachers are tutoring students to ensure that skill-based learning and skill maintenance are occurring on a weekly basis.
Additionally, the interior and exterior of our building are getting some deserved attention. ALL the hallway and classroom floors are in the process of being stripped, waxed and polished.  Painting touch-ups are taking place in classrooms and universal cleaning and organizing is in full-swing.   On the outdoor playground, a Gaga Pit a new swing set and several hammocks have been ordered for installation. Miss Kelly also continues to inventory our outdoor activity gear as well as our indoor games and equipment.   We are certainly preparing to welcome our students and families to clean and organized spaces!
A committee of teachers/staff will also be meeting this Tuesday to plan and further discuss the Wednesday Professional Learning Communities (PLC's) which was a topic mentioned in the last school letter.  Look for an update by week's end to hear more about the global purpose and benefit of this initiative.  Be assured that your child will not be missing any academic time on these Wednesday afternoons (only Mentoring Time & Specials). Furthermore, we also have a creative plan to provide offerings such as study hall, tutoring, after-school clubs, etc… so that our students will continue reaping both social and academic benefits on these afternoons. Once you have read through the initial plan, please respond with feedback as we value and welcome your thoughts.
The Director Search is well underway with several strong candidates!  I will certainly provide you with the latest updates and information as I receive them.  In the meantime, I continue to be here for EVERY family at any capacity, so do not hesitate to reach out directly to me for guidance and support.  You may also seek assistance during these summer months from Laura Baker llbaker@udel.edu.  Or, for specific billing and financial questions, please contact Cheryl Macey cmacey@udel.edu.
I miss you all and hope that you are finding that perfect balance of family, work and downtime this summer.  It's so hard to believe that we are almost to the end of July….WOW…where does the time go?!?
All the best,
Mrs. Dougherty