Closing Ceremonies – 2021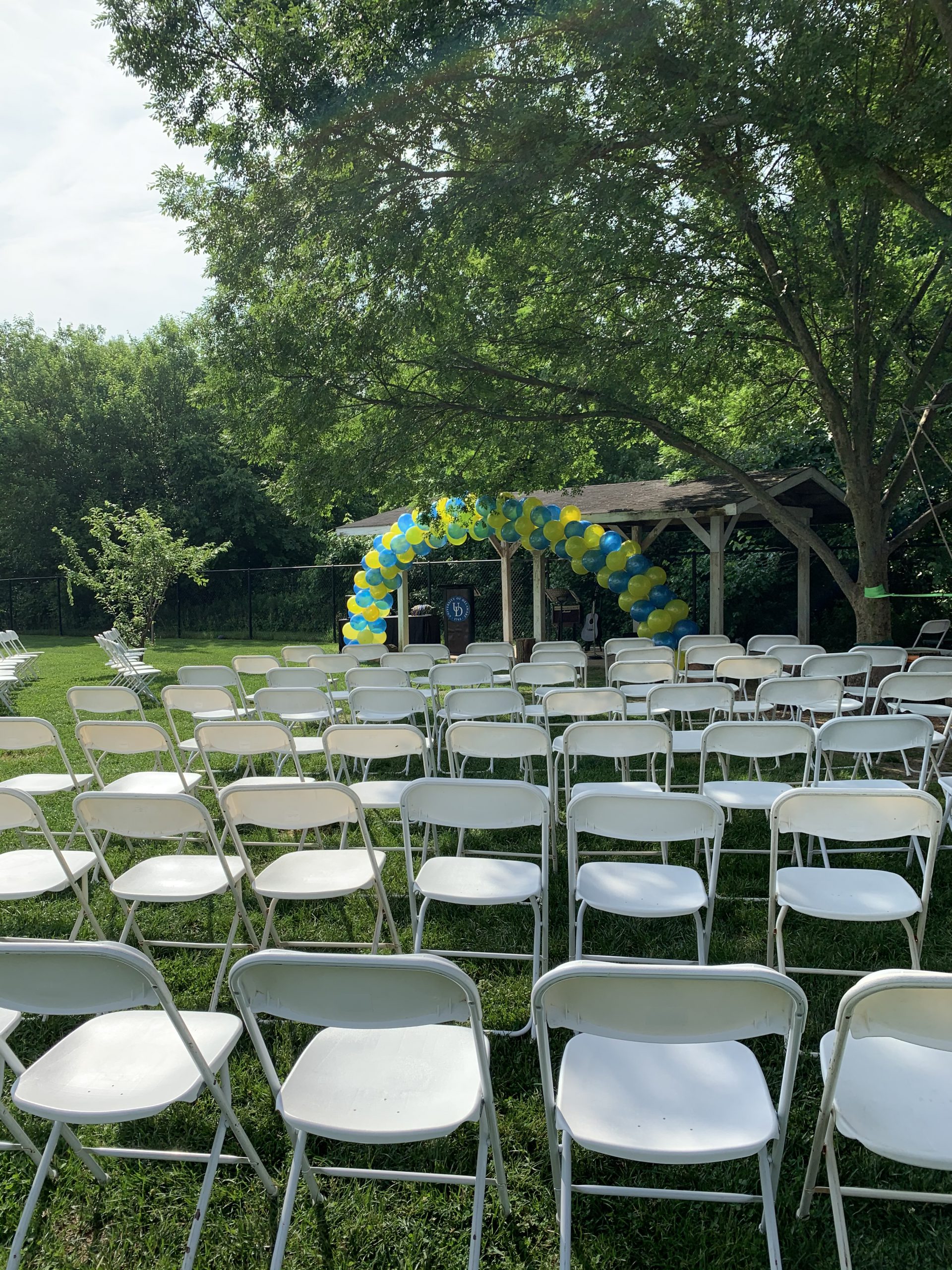 GOOD MORNING….to our students, parents and families. I can't tell you how happy it makes me in this moment to be standing here and seeing all of you (in chairs and not your cars). While I never envisioned Closing Ceremonies on our playground, who knows?? Perhaps today begins a new outdoor tradition!  Seriously, I am truly grateful that we can all be here in person….and in this moment, my heart is full.
Our theme for today is "Better Together."  This year, that word "together" has taken on new meaning and significance, as each of us has witnessed the advantages of simply being together. TCS endured the challenges of COVID-19: the masks, the social distancing, the absence of high-fives, hugs, time with our Nature Buddies, lunch at the dining hall and SO much more…..but somehow, despite all of these voids, we still grew closer together at The College School. Sure there were days that our classes seemed endless and our mask breaks too short, but this year….. perhaps above ANY year before, we became more patient, more careful, more compassionate and more grateful for the smaller things in our life.  So, ironically, even in light of a pandemic that required separation, this became a year we grew closer…..and despite the "3-6 feet apart" rule, we remained joined, linked, aligned, connected, unified, bonded and inseparable. No matter which word is used…the meaning is the same…at TCS we simply are better together.
As always, it is an honor to represent a school that I love so much. I'm proud of our students, teachers, staff and all of our UD undergraduate and graduate students.  Their many accomplishments and contributions have truly been immeasurable.  In fact, without them, an in-person school year may never have happened.   We are blessed to be ending today under improving and more promising conditions, I thank and commend every one of you for your unwavering support, your trust and your continued commitment to The College School.
This COVID-19 experience at TCS has affirmed to me that when times are difficult, our response here has not been to overlook the emotions of others,  but instead to show more compassion. Many of us have found more time this year to be better people.  We've volunteered, donated and reached out to spread kindness in new and different ways.  These acts have strengthened our bond and helped us to become more resilient… together.
While Closing Ceremonies is an exciting day, it also comes with mixed emotions. Some of us will be leaving the comforts of home and preparing for a new journey.  We will be missed, but even long after we've gone, that the feeling of togetherness will always remain.
So, in this challenging year that has impacted our nation and world in countless ways,  somehow it is important to dig a little deeper and find the silver linings, too.
For example, Connection.  This pandemic has taught us the importance of remaining linked with our friends and family.  Zoom, Google Chat, Face-Time….who knew how quickly we'd adapt and be thankful for the many facets of social media.
Community…is that feeling of belonging and truly being a part of something.  Sensing a new discovery and realizing the value of human connection and the strong sense of community in our life.
Gratitude….Our sense of gratitude has certainly deepened during this time.  We've learned not to take anything for granted and we are reminded over and over that life is a gift to be grateful for.
Balance…This pandemic has made us slow down…it has provided more "together time" with our families and given us opportunities to reconsider what is most important in our life.
And finally, Resilience.  Resilience to navigate and sustain our well-being…..and having the strength to know we have the capacity to keep fighting….even on days when we want to quit.
And while we're ready to shed the misfortunes of the pandemic,  let us keep the silver-linings of this past year in our minds, while allowing them to leave the deepest impressions in our hearts.
Today, we have so much to celebrate, and yet wrapping up this year is not easy.  Nevertheless, we must not think of today as an ending, but instead, the start of an exciting new chapter of an adventurous book.
To our leaving students, as you embark upon your next voyage beyond TCS, always keep the silver-linings of this past year with you.  Go out and AMAZE us, capitalize on your strength and your your determination to succeed.  Live life to the fullest and focus on the positive.  And finally, be as thankful as I am for personal moments like these, right here…..right now…..on a day that we truly are so fortunate to be TOGETHER.
~Laura Dougherty