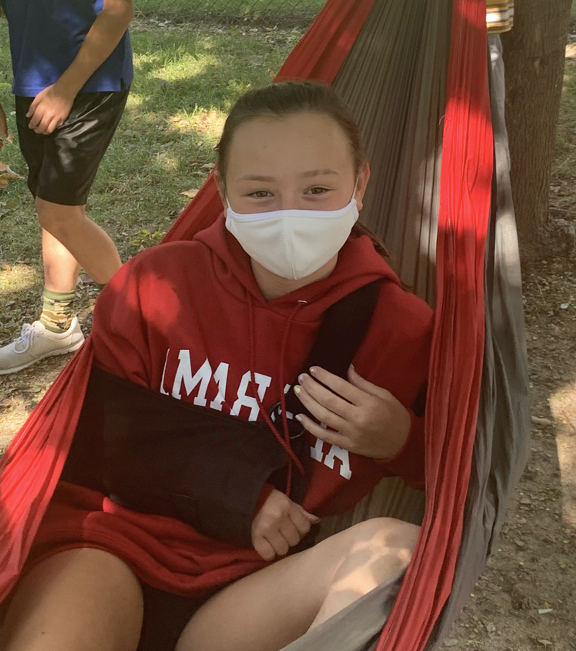 Dear TCS Families,
As we roll into Week #6, I continue to commend our staff and students for their mindful efforts to keep our school safe.  We are all employing healthy habits, while taking care of ourselves and others.  Thanks to EVERY family for your part in keeping our kids learning in the classroom.
It is wonderful to see both academic and social learning taking place across each classroom.  Our middle school students have stepped up to new challenges, taking on increased workloads and accepting more responsibilities.  Our younger students have established greater independence as they have settled into their daily routines.  It is great to see ALL children engaged and actively participating in daily learning.
Our school-wide Mindfulness classes, led by Melissa Layfield, have focused on relaxation techniques and practical tips to help us remain more present in the moment, particularly in times when we may feel more heightened or stressed.  We are grateful for our time with Melissa each week and we look forward to growing together as a cohesive team this year.
This week, UD Behavioral Health and Nutrition undergraduates are teaching a series of nutrition lessons to our students.  The topics of these lessons vary from fitness, food allergies, planning a weekly menu and maintaining a heart healthy life-style.  Although we miss having Dr. Baker and her students "live" and in-person, we are thankful for the opportunity to continue this partnership under a virtual format.
Please look for a permission slip in your child's binder this week, as we have scheduled a trip to Milburn Orchards on Wednesday, October 28th.  As CDC guidelines are not recommending bus transportation, we are requesting private transportation from parents.  While we hope that ALL of our students will attend, please know that this is an "optional" trip.  Parents or family members are welcome to join us for lunch and the afternoon tour, so please sign up on the permission form, so that you're included in our total headcount.
On a final note, I wanted to share that we sold OVER 500 mums for our Fall Fundraiser!  This sale was definitely proof of your amazing support for The College School.  We truly appreciate your purchases and hope that you are enjoying the beauty of these fall flowers.  Our profit earnings of nearly $600 will directly benefit the students of TCS!
Enjoy the rest of your week! 
All the best,
Laura