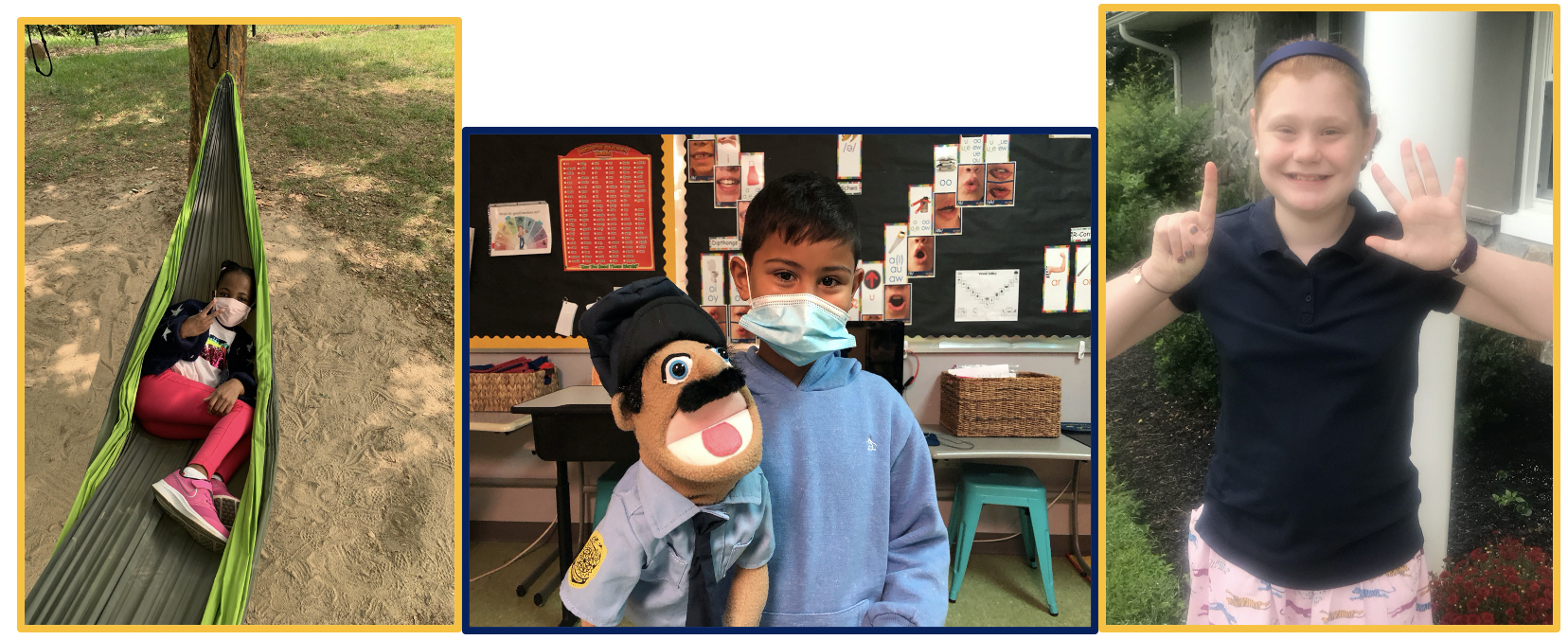 Dear TCS Families,
Hard to believe that today is October 1st!  I am happy and proud to say that at TCS, we achieved and managed a very successful reopening in September. And, as we begin this new month, it is wonderful to witness first-hand, the smooth transition your children have made into their new routines at school.  I want to commend my teaching staff for putting the safety of your children first and foremost. Additionally, I thank you, as parents, for assisting us in our many efforts to bring our students back to school in person and remotely—this has been a rewarding gift, for which we are truly grateful.
I also commend each of you for joining Schoology and uniting together with teachers to establish a strong management and communication system from the start.  The important elements of daily/weekly interactions and exchanges will keep everyone well informed while maximizing the support of our students.
Below I'm including a few reminders that may require your attention:
Hot Lunch orders for October and November are due no later than this coming Monday, October 5th. Please help us by signing up in a timely. manner, as it can be challenging to process and individualize late orders.
If you would like to purchase a Hot Lunch snack for students on a Tuesday or Thursday, please sign up here to share in this tradition.
We are still missing payments for the individual art supply kits that TCS purchased for every child from the school's online Supply List. Please plan to send $20 cash or check (made payable to The College School) at your earliest convenience.
ALL TCS School Picture orders are due no later than Monday, October 5th. Unfortunately, no exceptions will be made, as our photographer has a "hard" deadline to complete this process.
Some of our students still do not have earbuds for classroom use. If this is the case for your child, please send in a pair as soon as possible, as many students need them on a daily basis.
All MAP testing will be finalized by next week, once our remote students are able to finish up their final sections.  Mrs. Comiez and Mrs. Seeman have also completed the DIBELS screenings for students.  Completed data has been analyzed and discussed among our staff, allowing for many literacy intervention groups to be formed. We anticipate that most groups will begin meeting by next week, if they have not begun already.  We have appreciated your patience during this assessment process!!
Our 7th and 8th grade students will begin their final standardized assessment of the fall, as they are administered TerraNova testing next week.  Please assist us by ensuring your child is well rested and receives a proper breakfast during this process.
Thank you so much for your attention to all of these details provided in this update.  Again, we ask for your continued vigilance in keeping your child home if he/she is not feeling well.  We are pleased with our healthy start to the school year, and look forward to more healthy months ahead!
All the best,
Laura