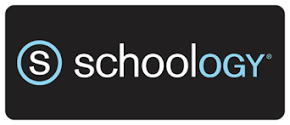 by Laurie Drumm
A learning management system (LMS) provides the essential tools that schools needs to support efficient teaching and learning.  An LMS helps organize content in a central location, enabling everyone to have immediate access to up to date information.  It provides opportunities for students to experience multimedia learning content as it shifts education to student-centered learning.  Many LMSs include evaluation capabilities and allow teachers to track learner progress and performance.  An LMS also improves communication between students, teaching staff, and parents, and facilitates collaboration between students.
Schoology is the LMS that has been adopted by most of the school districts and charter schools in Delaware.  Previously, TCS has utilized the gradebook feature of Schoology, communicating grades and missing assignments using the electronic gradebook.  TCS is now expanding its use of Schoology to include communication and content delivery.  Schoology will support educational activities in both the classroom and remote learning situations.  It expands student learning opportunities and gives students greater control over when and how they learn.
The use of Schoology will facilitate the hybrid format that TCS will be following for the reopening of the school building.  TCS staff members will be communicating with parents and students through Schoology with regular updates addressing classroom expectations, upcoming plans, and daily assignments.  Students will be able to access their assignments through Schoology, helping them become more independent learners, especially on remote learning days.
More information about using Schoology can be found in the Parent Guide.