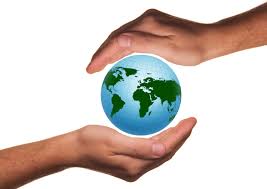 All over the world, children should have the right to be supported by their school community to learn and grow together while feeling welcome and included by teachers and peers alike. Regardless of differences….everyone benefits.  This is the foundation of inclusive education, and no child should ever be excluded because of their race, language, religion or gender.
At The College School, we believe that inclusive education means different and diverse students learning side by side in the classroom.  We want our students to enjoy field trips, on-campus opportunities and after-school clubs that go beyond the typical school  day.
We know that inclusive education values diversity and the unique contributions that each student brings to the classroom. The College School aspires to foster an all-inclusive atmosphere where every child feels safe and has a sense of belonging. Parents/Guardians actively participate with teachers to highlight each child's strengths, acknowledge their areas of difficulty and establish accommodations to ensure their success.  Together, our teaching staff along with our University teacher candidates, interns and graduate assistants, participate in professional learning to navigate and establish resources that will help us respond to the needs of ALL students.
I believe The College School positively influences equitable judgements in our students and consistently assists them in developing their social relationships and interactions with others. We teach children the importance of perspective-taking so they establish a more genuine understanding of different abilities and backgrounds.  I am proud to lead a school of educators who understand why equity, flexibility and initiative are vital elements to meet the needs of diverse learners.