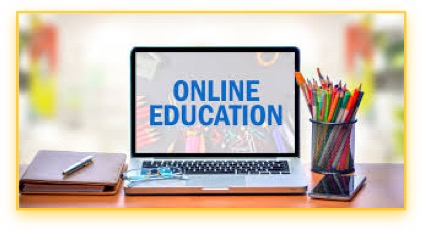 Dear Families of TCS,
Hope this email finds you and your children safe and well as we begin to wind down this BUSY month of June!  Since our school year has concluded, I have heard from several families, and I'm so happy to hear how many of our students are engaging in different types of summer activities.  From tutoring sessions and virtual or in-person summer camps to vacations and simply, increased quality time with family— I truly love hearing what everyone is up to, so please continue to reach out and keep in touch!
Last week, our teachers participated in virtual PD sessions with Dr. Rachel Karchmer-Klein.  Dr. Klein is a UD professor in the School of Education, where she teaches courses in Literacy and Educational Technology.  My goal of these professional sessions was to prepare our teaching staff for optimal success when school resumes in September.  Regardless of the platform, research shows that effective teaching practices carefully balanced with integrated technology increase engagement and positive outcomes for children.  Dr. Klein's book, Improving Online Teacher Education served as our guide across content areas to design and develop quality learning opportunities for enhanced instruction.  In addition, we focused on new digital tools for teaching and are actively researching the best ones to introduce in our classrooms.   We wrapped up the week feeling intellectually charged and confident about our educational plan forward.  We are excited to share more highlights of our training as the summer continues.
Another valuable conclusion we walked away with last week was the importance of a 100% commitment to Schoology.  With our learning management system firmly in place, our navigation process will be clear and cohesive.  While a strong communicator to families, I have not fully enforced Schoology as our school-wide communication network.  Following this year's unprecedented period of virtual schooling, I see how critical it is for ALL schools (regardless of size) to provide consistent, streamline communication. And, perhaps even more importantly, I realize the importance of teaching students how to effectively organize and manage their own learning for future success. To that end, my staff and I are excited to continue sharing and rolling out plans for how we will train, connect and evolve together as an even stronger Home & School community in the year ahead!
Again, please keep me updated and stay in touch about your summer.  Your children are always welcome to send me an email, too!  I am excited to report that the majority of our students will be returning to The College School in September.  Additionally, I've continued accepting new students during the months of May and June….and will continue to keep open admissions rolling into July and August, too.
May your family remain safe and well…..
All the best,
Laura