Avoiding the Summer Slide!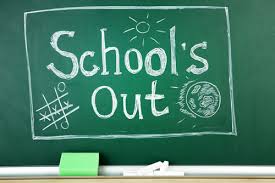 It is often the case, that following the LONG break of the summer, students return to school, having forgotten much of what they learned the previous year. This occurrence, known as "summer slide," is a legitimate worry for many parents and teachers.  Unfortunately, this year, there is even more concern that all could be magnified by the effects of COVID-19.  As the Director of a school where learning differences are embraced,  I encourage solutions for how parents can help slow or prevent academic loss for their children.
Recently, I noted a student retention statistic citing that following summer break, students retain about 70% of what they learn in Language Arts the previous year and about 50% of what they learned in Math.  Yikes!  This is unsettling under typical conditions, but this summer's academic slide could be even greater than years past.  Of course, not every student will be affected—the outcomes will vary. However, for some students, that feared summer slide seems inevitable. But it doesn't have to be.
Establishing a daily summer schedule that incorporates academic responsibilities is essential to preventing any loss of learning. While it's easier to allow unrestricted free-time, remember that both children and adults thrive in a structured environment! And, as the data indicates that Literacy and Math are the first to suffer, it is important to establish routines that include time for both. Families can pick a common reading time each day or start a book club to stimulate some great family conversations.  Parents or virtual tutors can review math concepts and isolate those that have not yet been mastered. Continue to work on those areas weekly and utilize some of the valuable tech support from platforms such as Khan Academy.  Outside of daily Math and Literacy practice, students can challenge themselves with learning games, virtual competitions and online courses. These online opportunities are abundant, and many are currently being offered FREE!
Of course, time for relaxation is important, and all families need to be mindful of outdoor activities that still offer prospects for learning and growth. Teaching your child to cook, play chess or work on a puzzle are awesome life-long opportunities. Helping them discover creative ways to exercise with virtual workouts, learning a new language, displaying their creative side and sharing their art work with others—any and all of these will work!  Remember that learning should never stop after the last day of school, and this year, more than ever, it's so important to help your child maintain routines and keep the opportunities flowing!  Not only will this decrease the risk of summer slide, but it will foster the academic, social and emotional well-being in children of all ages!