TCS Virtual Learning – a Parent's Perspective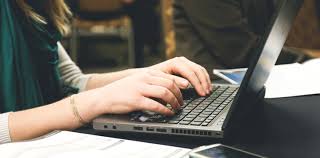 It's still hard for us to believe that when we picked up our daughter on that Friday afternoon, no one knew what would be happening next.  Would we still be able to have in-person education on Monday, or would the virus require that school be closed indefinitely?  Well, here we are eight weeks later and not only have we not been back to school, but the kids have not gone a single day without educational instruction.  We had emails from our daughter's teachers by Sunday afternoon laying out the virtual plan for Monday morning.  We went from feeling a sense of panic about what would happen going forward, to complete awe that somehow the TCS team had pulled together a plan to keep the kids engaged and learning.  With all the unknowns we were facing, we were so thankful to that our daughter would continue to learn and grow.
And now we are faced with not going back to school the rest of the year.  I know this didn't come as a surprise to any of us, but yet it is still so disappointing.  Nevertheless, we feel confident that with the teaching that has been put in place, our daughter is still progressing, not only academically, but socially as well.  We've been able to put a much-needed routine together, a combination of live Zoom classes as well the typical amount of independent work that she was used to doing nightly.  If she has questions or needs any help, we have been able to get a quick response by email or even through individual Zoom meetings with UD students and teachers. We have also been able to continue our weekly small group tutoring sessions via Zoom.   And Yvonne Hershberger has been wonderful giving our daughter extra attention via FaceTime as an only child without siblings to engage with.  As usual, the teachers and specialists are going above and beyond for their students.
And the UD interns and teacher candidates….they have done such a fabulous job keeping the kids involved socially!  Our daughter LOVES the lunch bunches.  It's so great that the kids have that 30 minutes to talk and keep in touch with each other.  I love eavesdropping on the conversations!  Kate is always so thrilled that teachers also join in, such a treat.  I've seen dance parties, sing-a-longs, Pictionary and birthday celebrations all during lunch which is so great.  They've also put together some really fun challenges posted on Flipgrid for kids to perform and submit via video.  We've loved meeting siblings and pets along the way.
Obviously not being in the normal school environment with teachers and friends is far from ideal, but the TCS staff has really gone above and beyond to meet the educational, social, and emotional needs of their students.  Our daughter is doing as well as she is with all this change because of the stability that TCS has provided.  We look forward to the day when we can return to campus and see everyone in person.  Until then, we are incredibly grateful for all you have done and continue to do every day.
Be well, all our best…