The Transition to Virtual Learning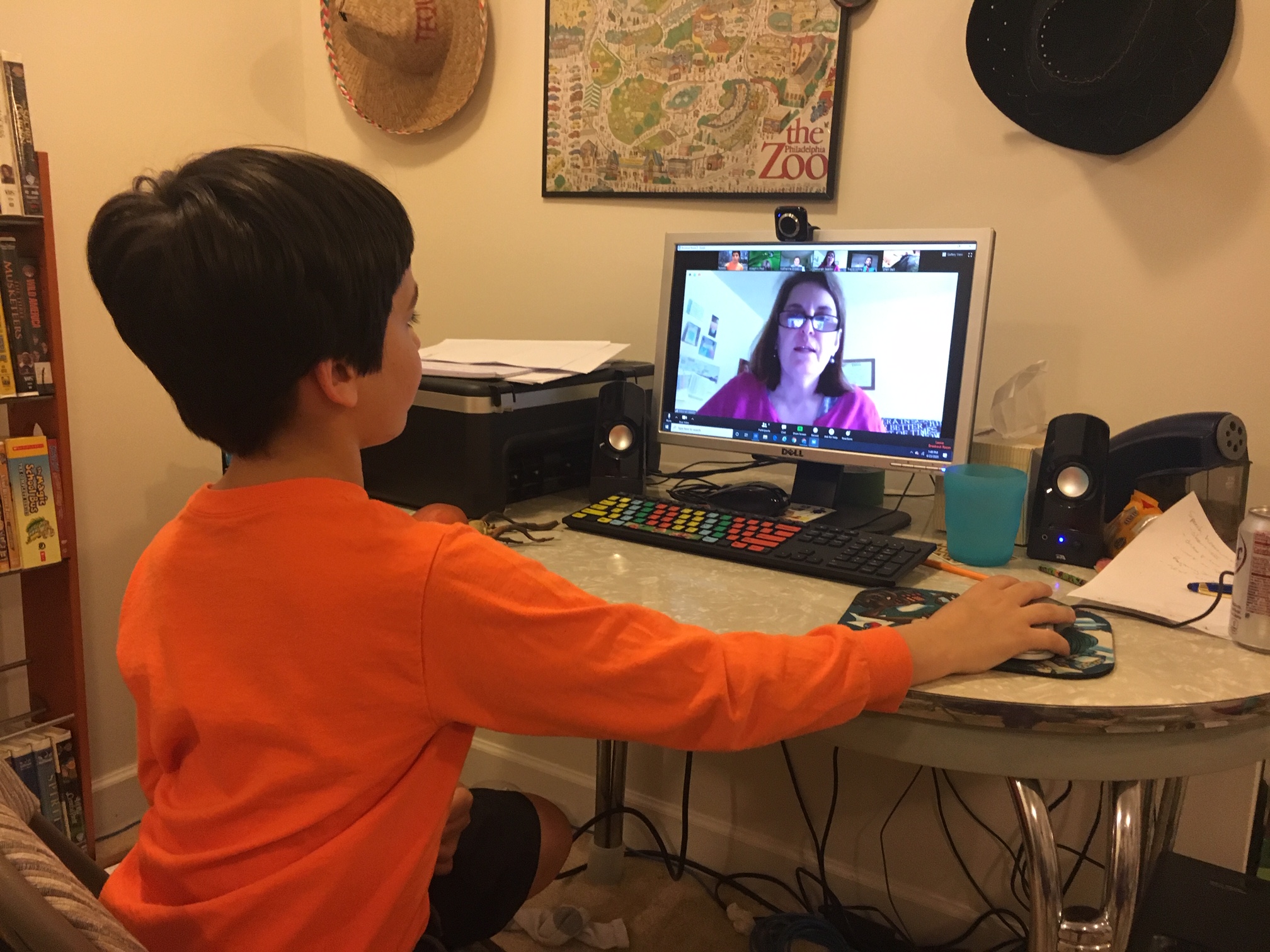 by Laurie Drumm
When school closed on Friday, March 13th, no one had any idea that we had just finished the last day of traditional school for the rest of the year.  Upon hearing that TCS would not be open the next week, and likely not for the next two weeks, the staff began developing a virtual learning plan.  Initial goals included providing review of previously learned content, maintaining connections between students and staff, and helping families develop a system and structure, all while ensuring the well-being of everyone.  This was accomplished by first establishing a Virtual Learning shared drive, and compiling a selection of Independent Learning Resources, organized by content area, to provide our families with a place to start as the staff continued to refine a more cohesive plan for delivering content.
Within the first three days of the school closure, TCS teachers began providing grade level content to review and reinforce previously learned material.  This was organized in the Virtual Learning Drive and delivered in multiple manners, including Zoom, FlipGrid, and Schoology.  Teachers also embarked on professional development in order to learn additional ways to deliver content in an online environment.  The delivery of new content, focusing on the most important standards, began in week 3 of the school closure, with teachers incorporating additional tools, such as Khan Academy and BrainPop into the Virtual Learning academic plans.
Throughout the entire Virtual Learning period, TCS has also focused on providing social opportunities for students.  These include weekly challenges on FlipGrid, providing students a chance to show their pets, introduce their siblings, talk about the favorite book or hobby, etc.  UD undergraduate interns also host Lunch Bunches three times a week, allowing students an opportunity to socialize, celebrate birthdays, chat, and just be together. Additionally, specialists have offered both Art and STEM activities in the Virtual Learning Drive.
As the school closure has been extended, TCS has continued to expand the Virtual Schooling program, offering resources such as Occupational Therapy activities and Spring Break Staycation Virtual Activities.  TCS staff held Parent/Teacher conferences through Zoom and telephone calls.  TCS is also offering some of the traditional end of the year activities in a virtual format, including ACES Day (All Children Exercising Simultaneously) and Closing Ceremonies.
While certainly not the way we expected to end the 2019-2020 school year, the TCS family member have embraced Virtual Learning, are making academic progress, and are taking care of each other!!