Now Playing: Podcasts for Children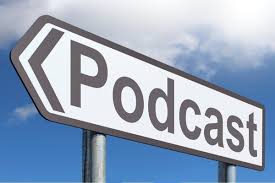 By Deborah Seador
I recently discovered the educational and entertaining world of podcasts. While commuting and completing various tasks, I have listened to a variety of auditory input from documentary style series to teacher tips. My enjoyment of this medium spurred me to investigate the educational and entertaining podcasts that are available for younger listeners as well as their benefits.
Podcasts are a useful tool for reinforcing and enhancing students' knowledge in academic areas such as reading, science, history, and ethics. Listening to a podcast is an entertaining and educational option to screen time. By listening to a podcast as a family, all family members can be engaged and participate in lively interactive discussions on the specified topic. The benefits of listening to podcasts include vocabulary growth, auditory learning impacts on comprehension and reading speed, an increased motivation towards learning, and development of empathy. In order to access podcasts, a device such as a computer, tablet, or smartphone is needed. Free episodes are available via streaming services such as Apple podcasts, Google Play, Spotify, and each podcast's website.
The following are child centered podcasts that I found through researching suggestion lists and then listening to an episode from each. Some of the individual episodes warrant an adult preview in order to determine if the topic is appropriate for your family.
Stories
Circle Round (Ages 4-10) Adapted folktales from around the world presented as radio plays.
Stories Podcast (Ages 4-10) Retellings of fairy tales, classic stories, myths, and includes original stories.
Story Pirates (All Ages) Stories authored by children that are presented in a comedic sketch, play, and/or musical theater format.
What If World (Family) Stories inspired by children's questions.
Book Club for Kids (Middle School age, approximately 11-13) Middle schoolers meet to talk about a book. There is also a celebrity reading from the book and an interview with the author.
Serialized Stories
*Start with Episode 1
The Alien Adventures of Finn Caspian (Ages 8-12) Science fiction story.
The Radio Adventures of Eleanor Amplified (Ages 8-12) Adventure series.
The Unexplainable Disappearance of Mars Patel (Ages 8-12) Serial mystery story performed by kids.
New Twist on Classic Radio
The Radio Adventures of Dr. Floyd (Family friendly) Audio drama.
Educational Themes for the Curious Mind
Tumble (Family) Science discovery stories.
But Why (Family) Children ask the questions and the But Why team finds the answers.
Brains On! (Family) Explores scientific concepts that answer children's questions. Co-hosted by kid scientists and public radio reporters.
Wow in the World (Family) Hosts guide listeners through exploring the wonders of the world around them. Episodes cover why things are the way they are and how things work.
Short and Curly (Age 7-12) Covers ethical questions to discuss as a family.
The Past & The Curious (Family) A history podcast, little known stories from history are told in a playful manner.
Dream Big Podcast (Family) A mother/daughter team inspires listeners to pursue their passions and make their dreams a reality. Notable people who are successfully following their passion are interviewed.
Music
Musical podcasts that are appropriate for children and tolerable for adults.
The Saturday Morning Cereal Bowl
Spare the Rock Spoil the Child
OWTK Kids Music Monthly
Ear Snacks