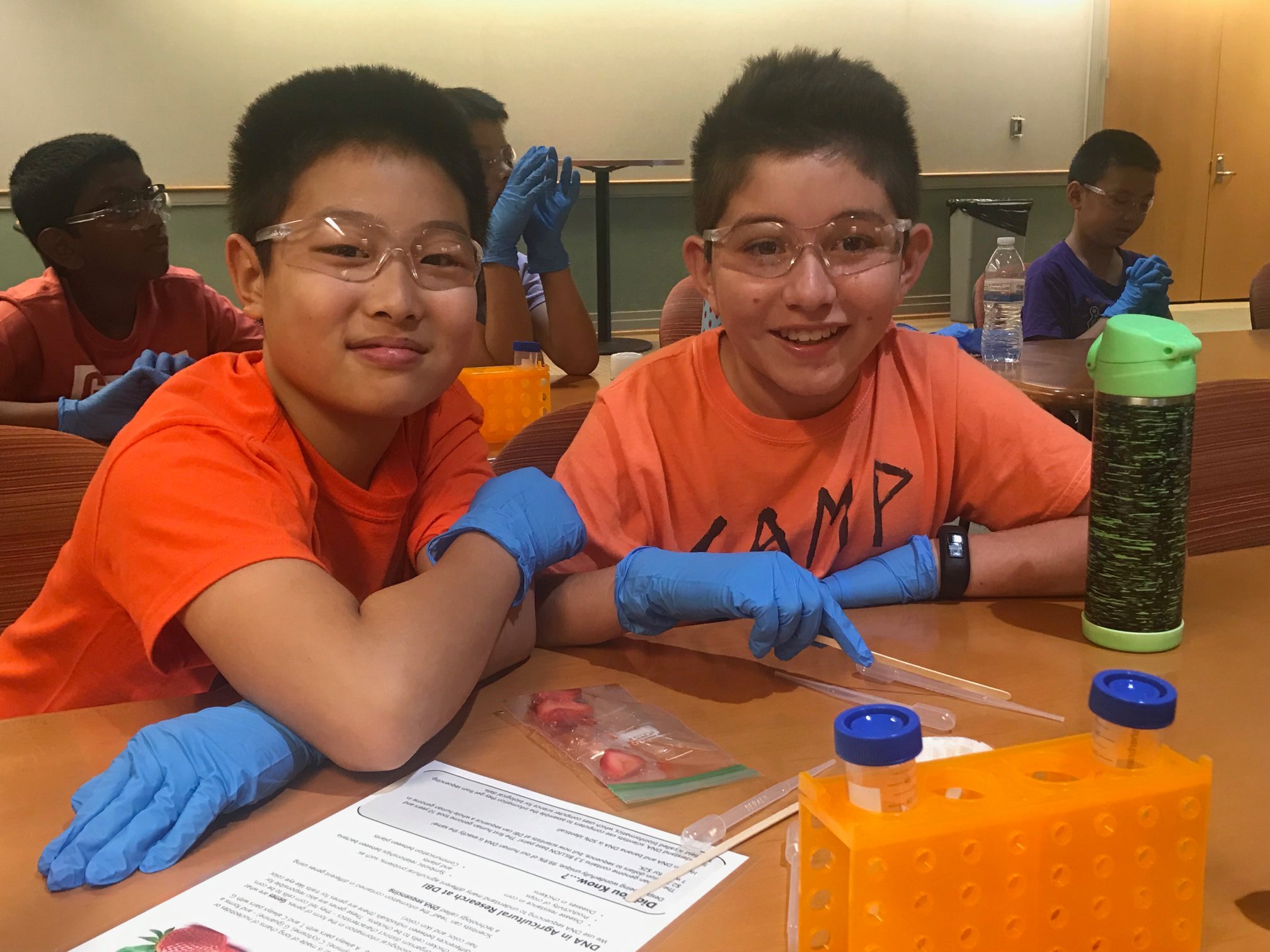 Dear TCS Families,
I hope this letter finds your family off to a wonderful summer! We wrapped up our week of summer camp at TCS with a fabulous turn-out of 65 children!  It was great to have our own staff here to host our campers through engaging hands-on activities that encompassed computer science, engineering, art and plenty of outside fun, too. Additionally, field trip opportunities across our campus (i.e. STAR, UD Police Station, Delaware Biomedical Institute) provided opportunities to see how technology is practically utilized at the University of Delaware. Our campers decidedly became more creative and collaborative over that week!
We also continue to keep busy with prospective family visits and the preparation of records for our many transitioning students. If you should need assistance or have questions over the next several weeks, please feel free to call TCS or contact me directly by e-mail (lcd@udel.edu), as I will be in weekly throughout the summer. Meanwhile, Mrs. Baker is another point of reference via email or phone (302-831-0222) or (llbaker@udel.edu).
I want to take a moment to share a few end-of-the year remarks, as well as some for the new school year ahead.  First, I truly appreciated the positive energy displayed by ALL who attended our "TCS in the Great Outdoors" Closing Ceremony on June 7th. What a joy it was to have our children host and entertain us with a 6th annual fashion show performance!  performances and fashion show! Every student contributed something special to this performance—and I am so proud of each one of them. And, a special thanks to our student emcees, Foster, Gillian and Emery who spent a LOT of extra time preparing. This time of celebration and farewell generates many emotions; however, while it is hard to say good-bye to members of our student body, we celebrate each of their accomplishments and thank YOU, our families, for your continuous support this year.
Looking ahead, we eagerly anticipate visits from our newest TCS Alumni, and can't wait to hear of their new school experiences! Again…CONGRATULATIONS on an amazing year!!! Finally, for those new children and families joining us in September, I assure you that becoming a part of The College School will be a unique and rewarding experience. As one journey ends, it is always exciting to see a new one begin! Have a GREAT summer, and I look forward to seeing everyone soon. AND, if you happen to be in Newark this summer, please stop by to say hello….I love visitors!
All the best,
Mrs. Dougherty