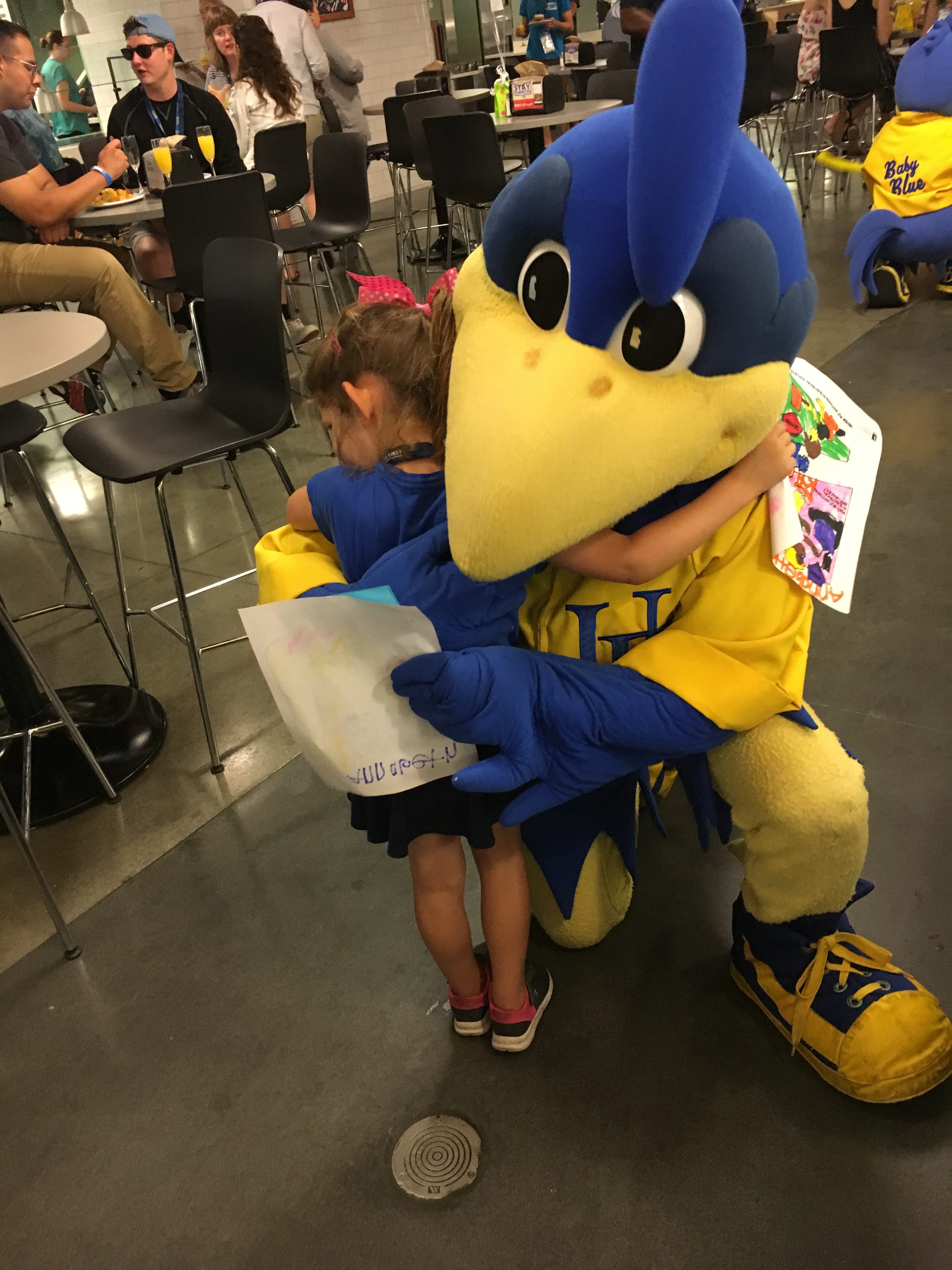 UD's Blue & Gold run deep at The College School (TCS).  TCS is an amazing place – the opportunities for children are unparalleled, the families are understanding and supportive, and the staff is always willing to go the extra mile.  The TCS staff strives every day to help students overcome their learning challenges and to learn to be the best student possible. The staff is 120% committed to the students and their families, and their passion for their students is evidenced each and every day.
Each full-time staff member at TCS has an education degree from the University of Delaware School of Education.  The teachers have been at TCS full circle – receiving their education training from a top-notch university, and returning to their alma mater to teach at the laboratory school in the same college.  TCS teachers now work alongside faculty members who were their course instructors, as they learn together in the laboratory school setting. TCS teachers participate in professional development in areas of cutting-edge research at UD, ensuring that they are providing the latest in educational best practices for the students.  UD faculty and other researchers work with TCS students and staff as they refine their research in the field of education.
TCS students also benefit from being a part of the University of Delaware community.  Students enjoy a monthly lunch outing to Russell Dining Hall, practicing social skills in a real-life setting.  Pre-service teachers in the College of Education and Human Development support TCS students in a variety of ways, including tutoring, facilitating after school clubs, and working side-by-side with master teachers in a co-teaching arrangement.  Additionally, over the years, TCS students have opportunities to visit campus locations such as the Old College Gallery, the Mineralogical Museum, the DBI Cave (Visualization Studio), the Mechanical Engineering Design Studio, the UD Police Department, and various other labs and facilities on campus.
TCS is also proud to say that currently, many former students are now enrolled at The University of Delaware in programs such as Early Childhood and Elementary Education, Nursing, Business, and Hotel and Restaurant Management.  Perhaps their affinity for UD's Blue & Gold started way back in elementary school for these Blue Hens…..
Although she was accepted in a number of college nursing programs: Drexel, York College, Widener & Neumann to name a few, she has always had her heart set on attending Delaware. She fell in love with UD as a result of attending The College School, and she has known for years that UD was where she wanted to eventually attend college. And all of this is thanks to all of you at TCS who gave her the skills and confidence she needed to succeed. To Claire, entering UD in the Fall is like "coming back home. –parent of TCS Alum, current UD student