Adventures – from TCS Closing Ceremonies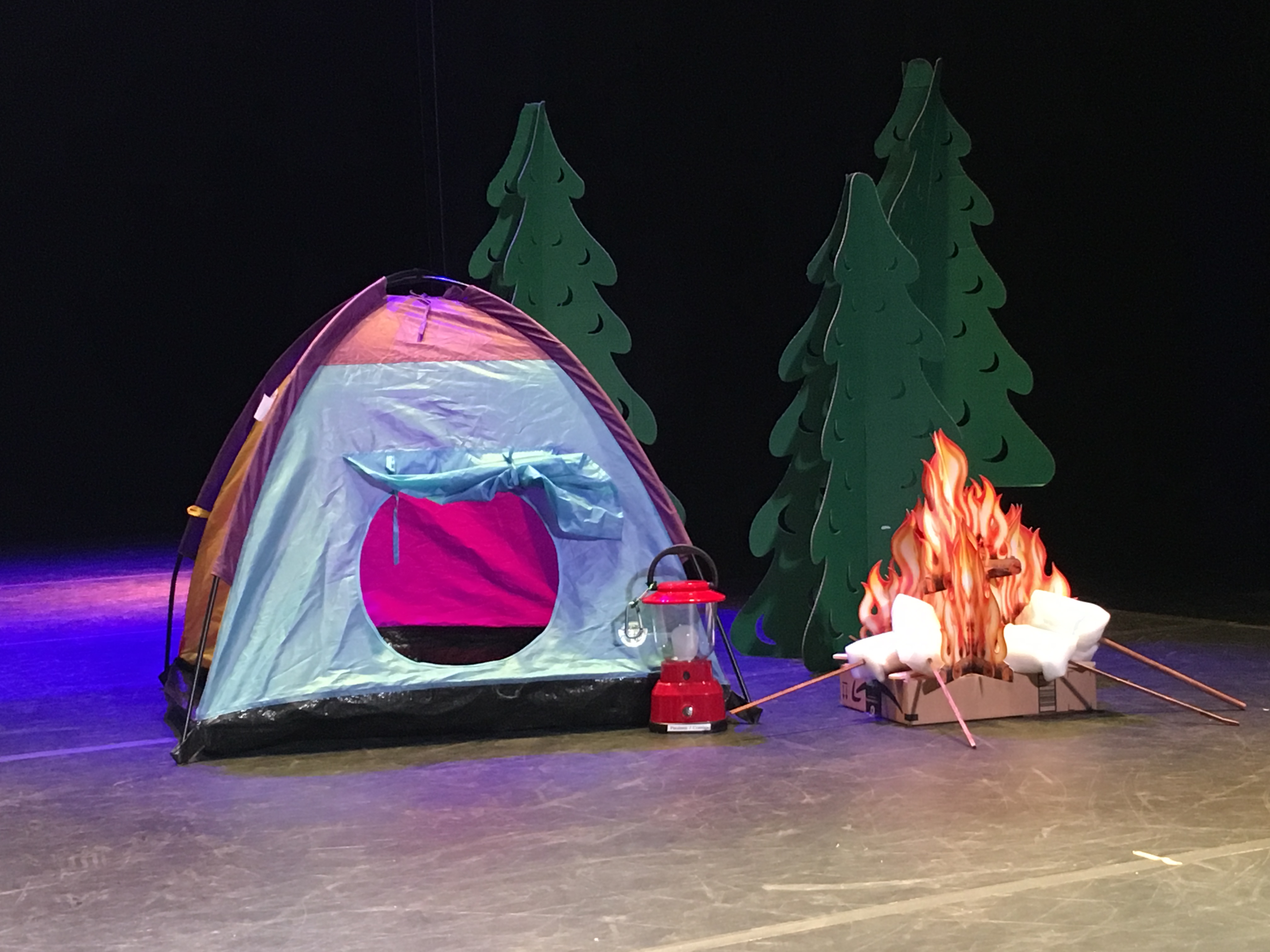 The College School is definitely an adventurous place to be, and I am truly grateful to have been a part of another exciting journey this year. I want to offer a special thanks to parents, family members, friends and colleagues of our TCS community. Thank you for taking time to be here this morning. I also want to thank our Alumni for having the heart to return and celebrate with their extended College School family. Words can't express how much it means to have former students and families return to show their support today. I so appreciate each of you caring about us the way that we continue to care about you. Whether past or the present, TCS has been a place of adventure for ALL of us.
It is an honor to stand here and represent a school that I love so much. As many of you know, my two favorite days of the school year are spent right here in Mitchell Hall: the annual Talent Show in December and Closing Ceremonies in June.  And, any of you who have been to both of these would agree that these are indeed adventurous events. At The College School, adventures make us STRONGER. The annual Talent Show and Closing Ceremonies are two pivotal times when we ALL take risks beyond our comfort zone. We unveil hidden talents, explore our creative side, encourage one another and applaud our successes. Even the teachers come up on stage year after year and THEY take the biggest risk of all!  If you were actually here to witness their version of The 12 Days of Christmas this year, then you understand exactly what I'm talking about!  And what's even more amazing is that even after that performance, YOUR parents STILL allow THEM to teach YOU!  Now that's a big risk!  Lucky for me, today, I'm surrounded by risk-takers.
This brings me to my next point…which is actually the word "adventure." Webster defines adventure as "an exciting or remarkable experience usually involving unknown risks." So, there you have it,  adventures embrace risks. They can be scary and unpredictable or they can be great. They may cause stress, but can also bring the greatest joy. But WHATEVER the experience….. an adventure should be about change.  And let's face it, ANY change in our life can cause some anxiety. So, remember, it is perfectly normal to be excited and nervous at the same time. But, I believe that as soon as you take the first big step, that is when you'll see that YOUR next outdoor adventure is right there before you, and there are millions of new things waiting to be discovered.
While Closing Ceremonies is an exciting day, it also comes with mixed emotions. Some of you will be leaving the comforts of home and preparing to venture out beyond the walls of TCS. After you go, I hope you will always keep our adventures close to your heart.
Adventures of discovering new places, exploring what lies within us, and achieving what once seemed impossible. Professional climbers say that the best view from the mountain comes from the hardest climb…I wonder if that's true. Today, many of YOU have the chance to find out… because YOU have reached the summit—the highest point—the very top. And though your journey at TCS is coming to an end, it's only the beginning of yet another great adventure.
So, as you embark on a new journey…whatever path you choose, stay true to yourself and always be open to learning something new.
Take time to:
hike mountains,
run through fields,
explore the woods,
swim in the ocean,
climb trees,
breathe in the fresh air,
look up at the stars,
laugh more, worry less… and DREAM BIG.
These are some of life's tools you'll need to stay on course of adventure and happiness. Most of all, enjoy every minute of the journey, and appreciate where you are at this VERY moment instead of focusing on how far you still have to go.
And so…a new journey begins…The adventure is yours, and I know that you will ALL make the most of it!