Delaware Biotechnology Institute family night promotes science education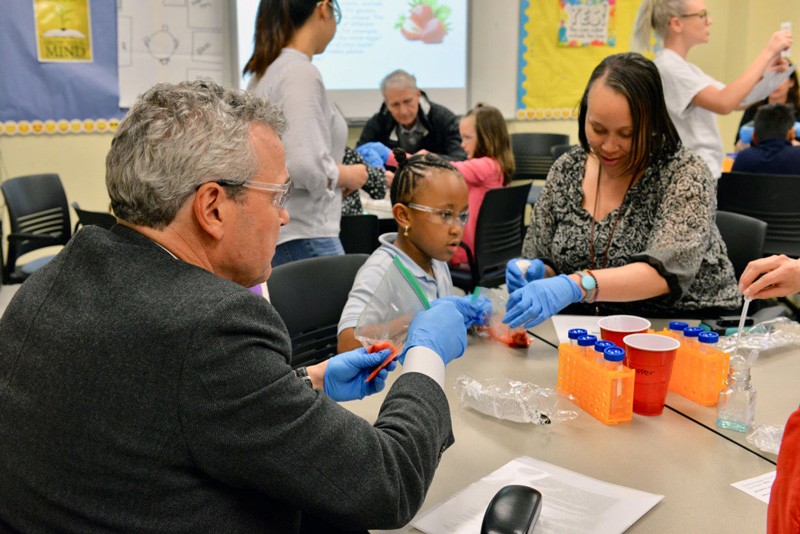 The Delaware Biotechnology Institute (DBI), in partnership with AstraZeneca and the University of Delaware's College School and Lab School, hosted a Family STEAM (science, technology, engineering, art and mathematics) event on May 16 at The College School/Lab School. More than 120 students, parents and teachers engaged in hands-on science activities to draw focus on the importance of STEAM training and jobs to the community.
As a part of DBI's Science for All Delawareans program, Family STEAM Night is designed to engage elementary and middle school students with science through fun and educational hands-on experiments.  Included with the hands-on experiments, images from the UD Art in Science and art produced by children at the schools, including 3D printed art, were on display for the participants to observe. The Family STEAM Night is an effort to address the fallout of students from the sciences by exposing them to exciting hands-on experiences.
Read the full article on UDaily.